Completed Studies
Smartphone Study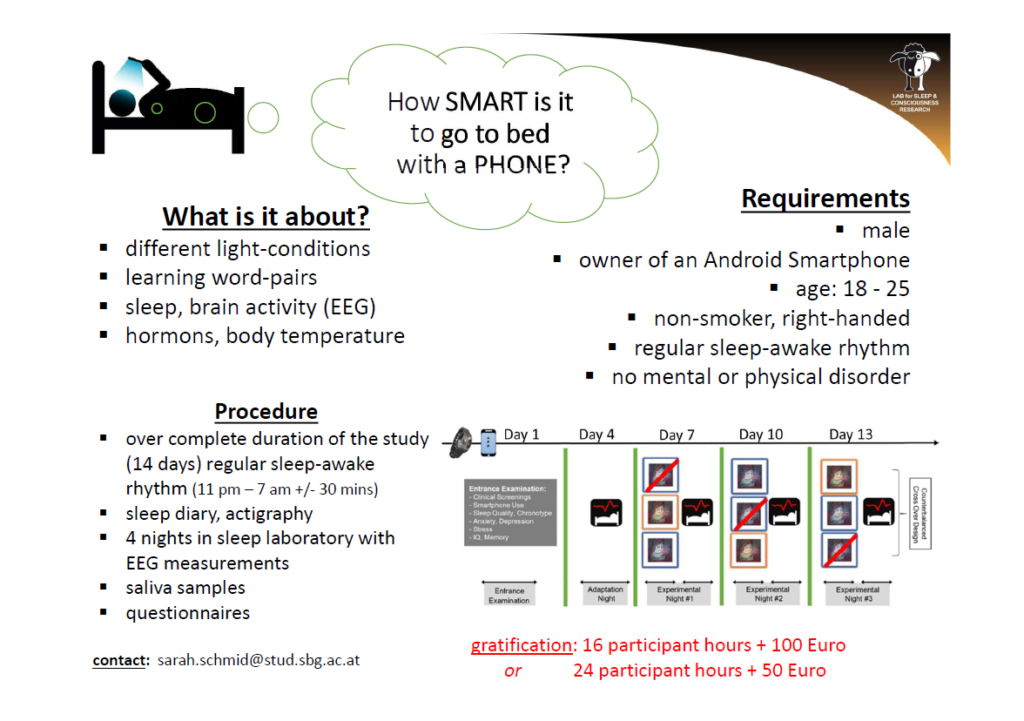 ---
GesunderSchlaf.Coach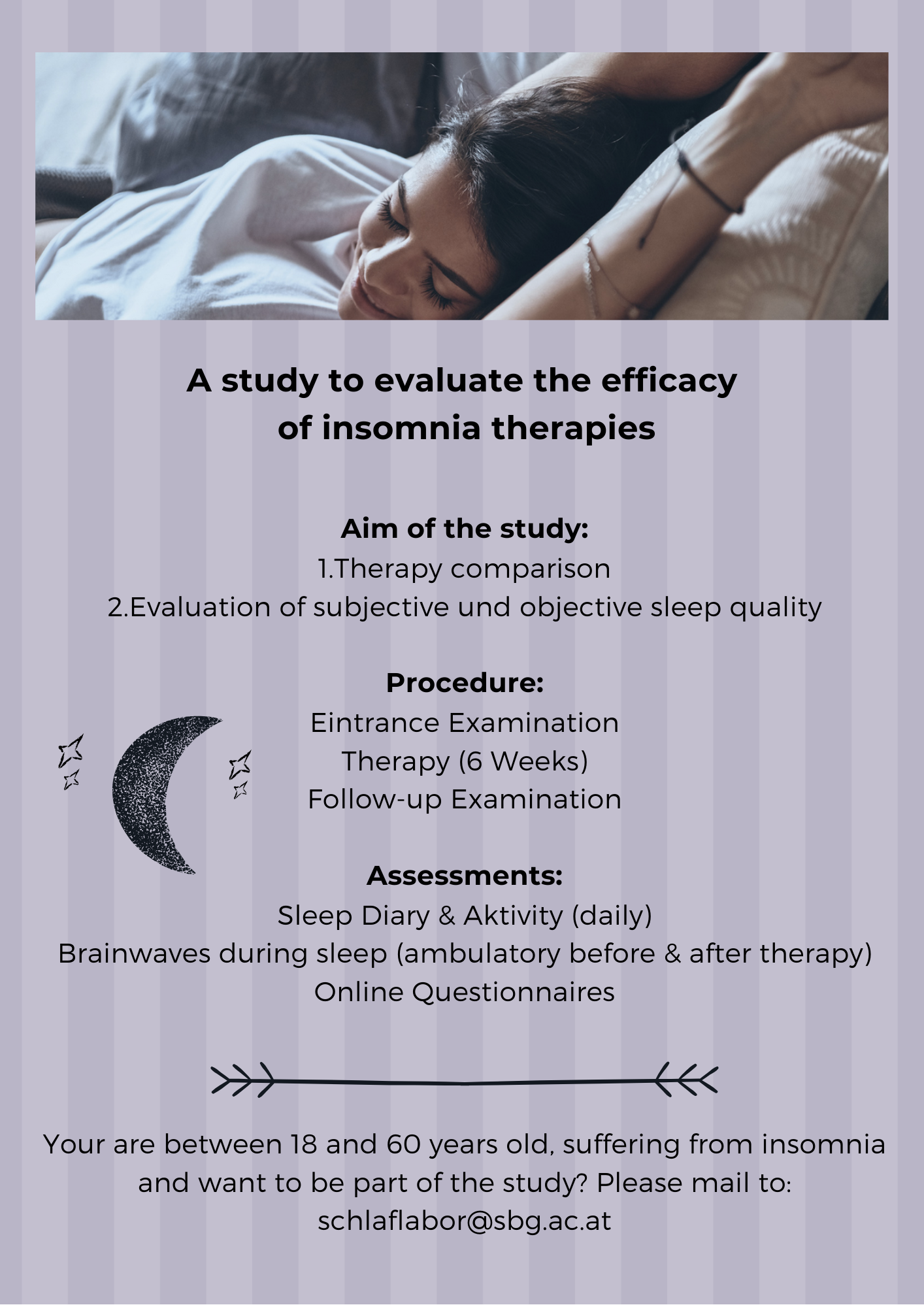 ---
Survey on "How does Austria sleep (better)?"

As sleep experts we meet many people with sleep disorders. Among them young and old people from all walks of life – from children to pensioners. There can be many reasons why we lose healthy sleep. But sleep is a basic human need. That is why it is important to us to translate new scientific findings for people with sleep problems in an effective and practical way. At NUKKUAA, we are working on helping people to sleep better without medication and giving them back access to sustainable, healthy and natural sleep. To achieve this goal, we at the University of Salzburg are currently trying to better understand how Austria sleeps and to identify the factors that lead to these sleep problems in the first place.
On http://www.nukkuaa.com we have created a short (about 5' minutes) survey, which covers all central areas of the sleeping habits and sleep problems of Austrians and immediately provides the user with (graphical) results.
Not available anymore: At http://www.sleeplounge.net you will receive a more detailed (and also graphical) analysis of your sleep data, which we have divided into 4 topics: 1) Sleeping habits (7′), sleep problems (4′), questions about clock change and the use of digital media before sleep (5′), as well as an analysis of your morning/eveningness type (5′).