Welcome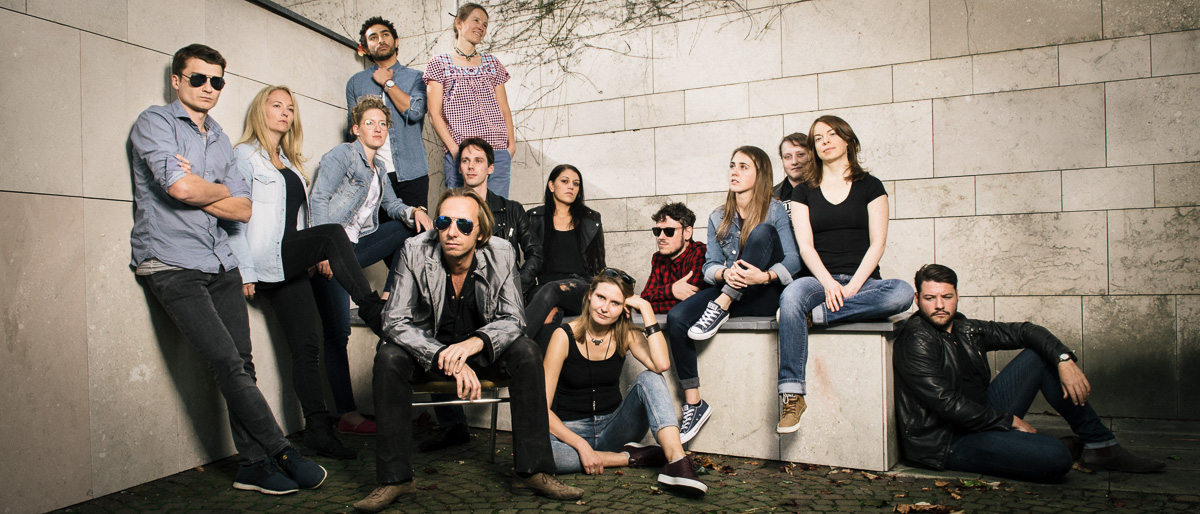 News
---
Online – Survey: How do you sleep during lockdown?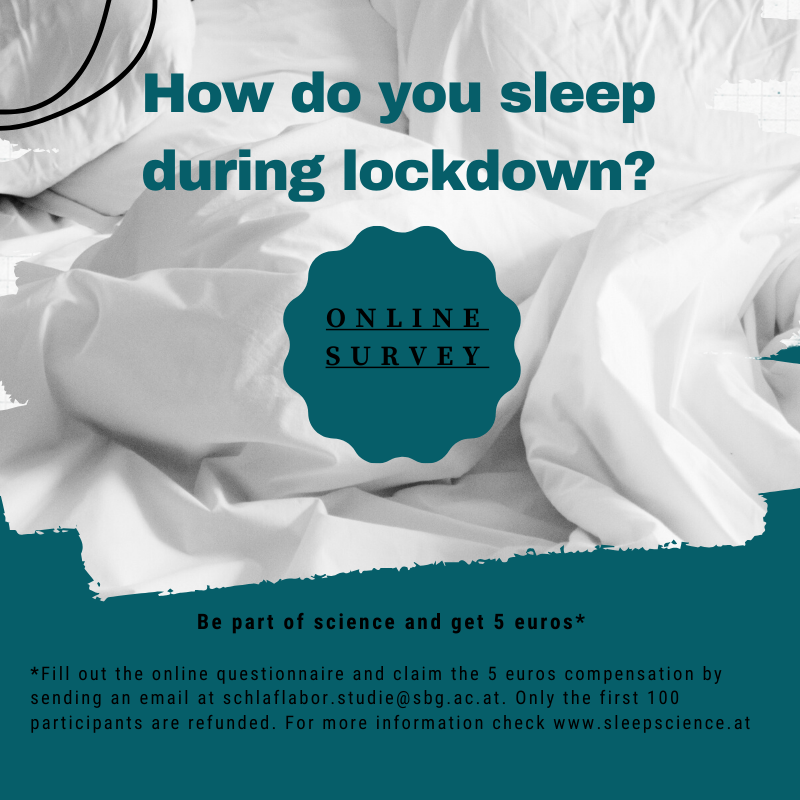 Hallo
🇦🇹
Здравствуйте
🇺🇦
Χαίρετε
🇬🇷
Hola
🇨🇺
Be Part of science and get 5 euros* by helping us to understand how sleep changes due to the global Pandemic COVID-19!
Questionnaire: http://decision.sbg.ac.at/limesurvey/index.php/742558/lang-en
Thanks for your support!
*Fill out the online questionnaire and claim the 5 euros compensation by sending an email at schlaflabor.studie@sbg.ac.at. Only the first 100 participants are refunded
---
Labmanager (20h) for "Method Unit EEG" wanted
The Centre for Cognitive Psychology (CCNS) and the Department of Psychology is looking for a scientific assistant working in the field of research and teaching:
– Scheduled start of duty: immediately
– Duration of employment: limited to 1 year (at the moment)
– Hours per week: 20
– Working days: Monday to Friday
– Prerequisite for employment: Completed bachelor, master or doctoral degree.
– Tasks: All aspects of recording and analyzing EEG (and / or MEG) data. The area of ​​responsibility essentially includes the support of the "Method Unit EEG" of the Department of Psychology and should be entrusted with the complete lab management of the EEG laboratories at the Department. Help with the implementation and evaluation of studies should be given on a case-by-case basis with available time resources.
– Desired additional qualifications: Knowledge of frequency-specific and oscillation-based evaluation methods in the EEG, as well as combined methods (e.g. EEG / fMRI). Ability for independent data analysis, statistical evaluation and publication preparation.
– Desired personal characteristics: initiative and independent work; Ability to work in a team.
More informations can be given under + 43/662 / 8044-5113.
---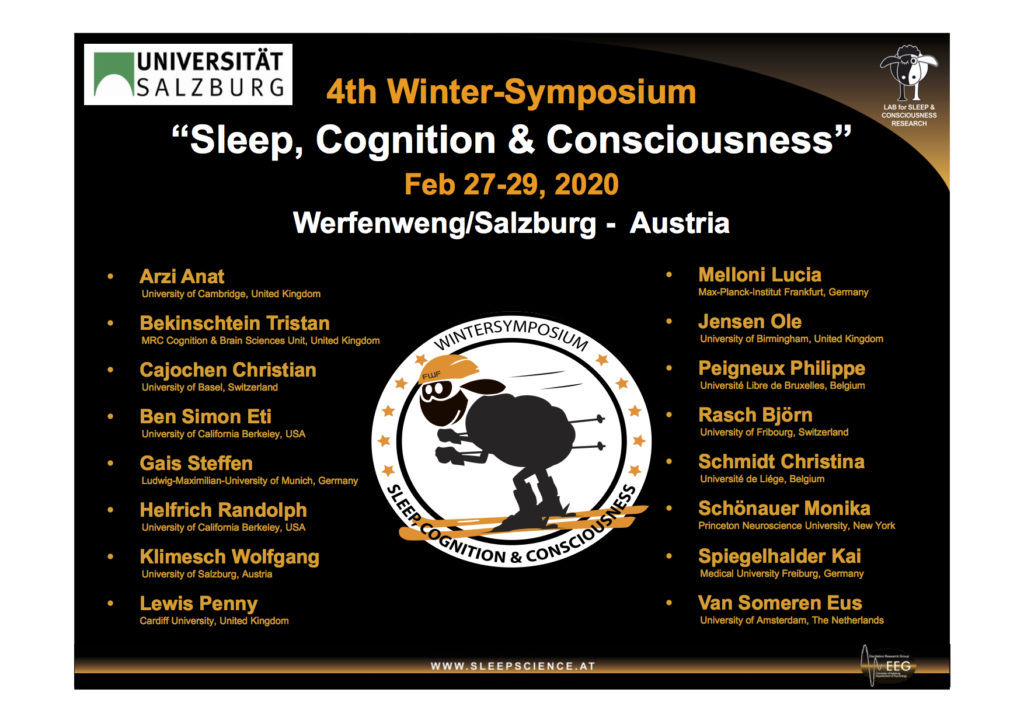 For the 4th time, our sleep laboratory is organizing a symposium on "Sleep,  Cognition and Consciousness". From the 27th – 29th February, 2020 international scientists will present their latest research results in front of the fantastic backdrop of Werfenweng (Austria).
> see "Wintersymposium" program overview

Before that, our DK "Imaging the Mind" Winter School takes place from 25th – 27th February, 2020. This winter school equips PhD students in a series of lectures, discussions, and practical sessions with theoretical and methodological knowledge on sleep, cognition and consciousness.
> see "Winterschool" program
---
---