---
Latest News
---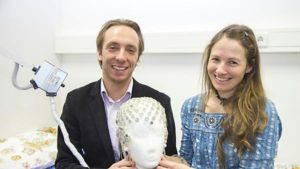 The sleep laboratory of the University of Salzburg is part of the ORF initiative from 7th to 13th April 2008
"Humans need to sleep – healthy sleep not only restores our well-being and alertness, it is one of the essential prerequisites for a long and healthy life." (bewusstgesund.orf.at, 04/2018)
---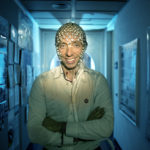 "In his sleep laboratory at the University of Salzburg, Manuel Schabus explores the secrets of sleep and explains how we learn during sleep,how stress and smartphones prevent us from arriving the land of dreams and how the changing to summer-/winter time really affect us." Sunday-talk with Manuel Schabus (salzburg24.at, 03/2018)
---
Take a few minutes and join: the first large online survey about the sleeping habits & sleep problems of the Austrians.
Click here to participate (only in german)!
Press releases:
APA-Meldung zum Start der Online-Erhebung (16/03/2018)
Wie sich Informationen über unseren Schlaf gewinnen lassen (derStandard, 03/2018)
Schlafprobleme in Zahlen (ORF, 03/2018)
---
---
---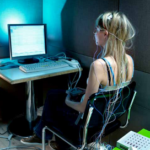 "What happens in our brain as we process new informations"
Workshops @ Haus der Natur Salzburg
---
Wielek, T., Lechinger, J., Wislowska, M., Blume, C., Ott, P., Wegenkittl, S., del Giudice, R., Heib, D. P. J., Mayer, H. A., Laureys, S., Pichler, G., & Schabus, M. (2018). Sleep in patients with disorders of consciousness characterized by means of machine learning. PloS one, 13(1), e0190458.
van Schalkwijk, F. J., Sauter, C., Hoedlmoser, K., Heib, D. P. J., Klösch, G., Moser, D., Gruber, G., Anderer, P., Zeitlhofer, J., and Schabus, M. (2017). The effect of daytime napping and full-night sleep on the consolidation of declarative and procedural information. Journal of Sleep Research.
---

The debate continues: Neurofeedback not more than a Placebo?
Thibault et al. (2017), Fovet et al. (2017), Schabus, M. (2017), Thibault et al. (2017), Schabus, M. (2018)
> Please participate in our NFT survey
---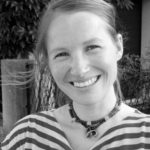 CCNS member Kerstin Hödlmoser received a "Fulbright Research Grant". In 2018 Kerstin will stay for four month at the University of California, Berkeley and conduct her research at the Sleep and Neuroimaging Laboratory with Matthew Walker (project: "Sleep to remember…but also to forget: A combined fMRI and EEG approach to investigate sleep-dependent motor adaptation").
---
Sleep'n'Cycle Symposium 2017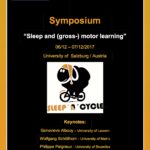 from 6th – 7th December  2017 at the University of Salzburg (Salzburg, Austria)
with Genevieve Albouy (University of Leuven), Wolfgang Schöllhorn (University of Mainz), Philippe Peigneux (University of Bruxelles, and many more…
---
---