---
Latest News
---
Wielek, T., Lechinger, J., Wislowska, M., Blume, C., Ott, P., Wegenkittl, S., del Giudice, R., Heib, D. P. J., Mayer, H. A., Laureys, S., Pichler, G., & Schabus, M. (2018). Sleep in patients with disorders of consciousness characterized by means of machine learning. PloS one, 13(1), e0190458.
van Schalkwijk, F. J., Sauter, C., Hoedlmoser, K., Heib, D. P. J., Klösch, G., Moser, D., Gruber, G., Anderer, P., Zeitlhofer, J., and Schabus, M. (2017). The effect of daytime napping and full-night sleep on the consolidation of declarative and procedural information. Journal of Sleep Research.
---

The debate continues: Neurofeedback not more than a Placebo?
Thibault et al. (2017), Fovet et al. (2017), Schabus, M. (2017), Thibault et al. (2017)
> Please participate in our NFT survey
---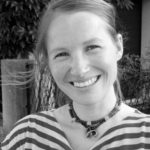 CCNS member Kerstin Hödlmoser received a "Fulbright Research Grant". In 2018 Kerstin will stay for four month at the University of California, Berkeley and conduct her research at the Sleep and Neuroimaging Laboratory with Matthew Walker (project: "Sleep to remember…but also to forget: A combined fMRI and EEG approach to investigate sleep-dependent motor adaptation").
---
Sleep'n'Cycle Symposium 2017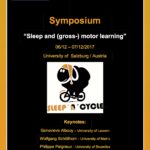 from 6th – 7th December  2017 at the University of Salzburg (Salzburg, Austria)
with Genevieve Albouy (University of Leuven), Wolfgang Schöllhorn (University of Mainz), Philippe Peigneux (University of Bruxelles, and many more…
---
---